Scotty Cameron Trial Centre
We are now an official Scotty Cameron Trial Centre - this means we have 8 trial putters as well as a full range of Scotty Putters to choose from and our friendly knowledgeable staff are on have to give you impartial advice.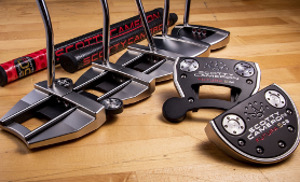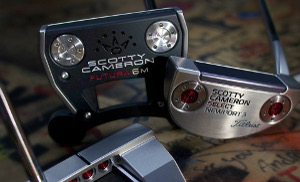 Putters are personal. Many players pick a shape that complements their stroke. Technical strokes tend to prefer square shapes and mechanical necks. Players that want to rid themselves of technical thoughts tend towards softer lines and flowing necks.

All Scotty Cameron putters are precision milled so the critical angles of the face, sole and shaft ensure each putter sits squarely. Each head is shaped and softened to flow to the ground and inspire confidence at address.

Click here to view our range of Scotty's.