Monthly Quiz - Famous Golf Courses
Welcome to our latest quiz. This month we'll best testing your knowledge on golf's most iconic and famous courses. From St Andrews to Augusta to Valderrama, golf boasts some truly special golf courses, but how many of these can you remember? Good luck!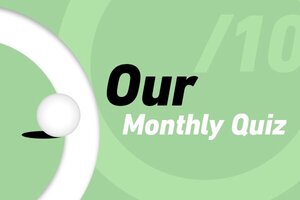 Question: 1/10
Score: 0/10
Join Manston Golf Today
Enjoy membership benefits & Join Kent's friendliest Golf Centre. Improve your golf and save money too. Read more.......
Rascal Bay Adventure Golf
Whether you're a toddler, teenager, parent or a grand parent, you will laugh & enjoy your time at Rascal Bay. Read more.......
Lessons, Coaching & Fitting
At Total Golf Academy our coaches will work with you to understand your aims and ambitions in your game and help you achieve them. Read more.......