Equipment
Irons: your scoring clubs
---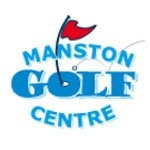 ---
As you'll see on TV this weekend, Whistling Straits is a brutal course. The winds off Lake Michigan will wreak havoc with any iron shots that aren't hit with conviction, so confidence will be key for players on both sides… hey, that's something we all have in common!
That's why we want irons that inspire confidence from the moment we stand over the ball through to impact, which is exactly what TaylorMade's SIM2 Max irons offer. There's no promise that you'll conquer Whistling Straits and lift the Ryder Cup like TaylorMade Ambassadors Rory McIlroy and Tommy Fleetwood plan to, but you will do better in the Monthly Medal.
Looking down on the large head and thicker topline gives you confidence at address, with the OS (oversized) version taking that to new levels. From there, the Inverted Cone Technology maximises forgiveness to help you launch the ball straight with plenty of distance no matter your strike location - handy! That adds up to confident, controlled ball-striking wherever you're playing.
If you like the idea of getting that little bit closer to the players you're seeing on TV, these irons could be the answer. There's no better feeling than a pure iron strike, so why not enjoy it more often with our help?